22 Easy Valentine Desserts – Ideas for the best decadent sweet treat recipes for your Valentine's Day on February 14th.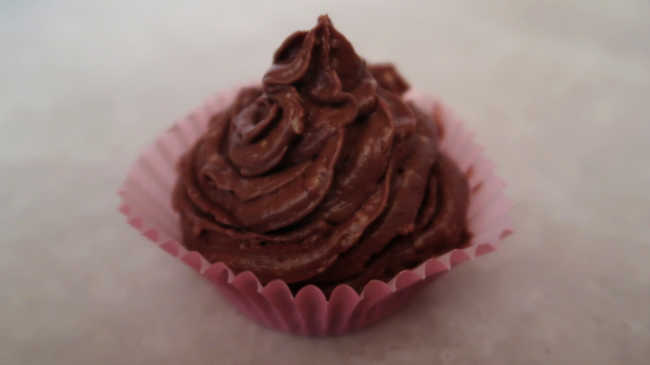 22 Easy Valentine Desserts
These Easy Valentine Desserts all make great recipes to enjoy following your Valentine's Day dinner or special occasion meal.
All of the easy valentine's day dessert recipes are perfect for either the whole family or as sweet desserts for two.
Over the years I've been on and off the keto diet, so most of the easy desserts are also low carb, sugar free and gluten free friendly too.
1. Strawberries and Whipped Cream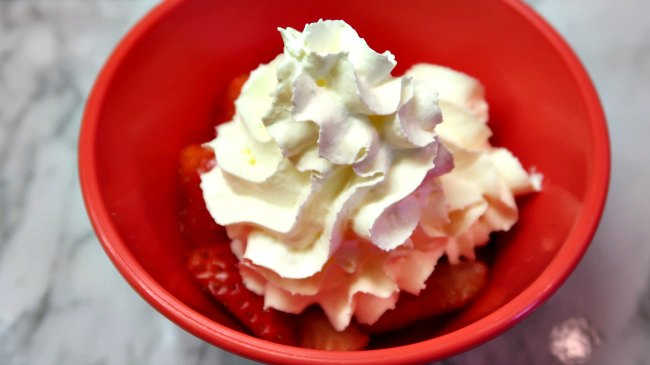 When it comes to making easy valentine's day desserts, it doesn't get much easier that a bowl full of fresh strawberries topped with a generous, indulgent swirl of whipped cream.
You can buy already whipped cream or simply pour heavy or whipping cream into a bowl and then whip until thickened, adding in sugar or stevia and vanilla to flavor the homemade whipped cream, if you'd like.
2. Mascarpone Stuffed Strawberries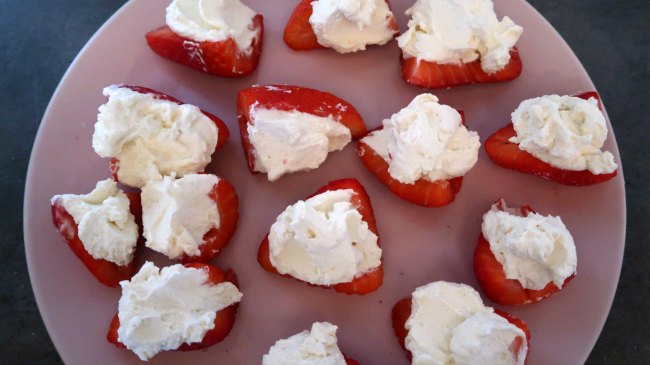 Make these easy mascarpone stuffed strawberries as an indulgent, bite sized creamy dessert treat full of strawberry flavor.
3. Strawberry Parfait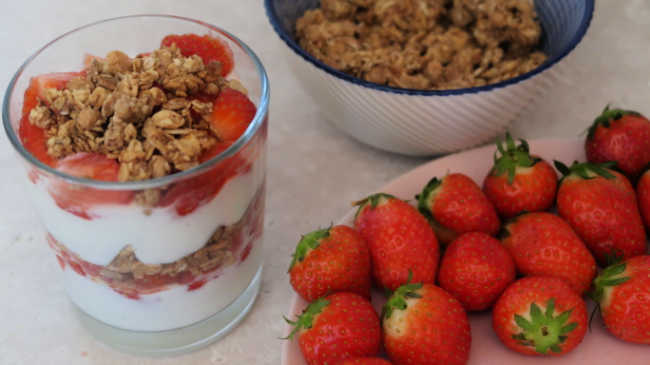 For this easy recipe, layer strawberries or your fresh fruit of choice with granola, raspberry jam or strawberry jam and yogurt for a healthy strawberry parfait dessert.
4. Raspberry Chia Pudding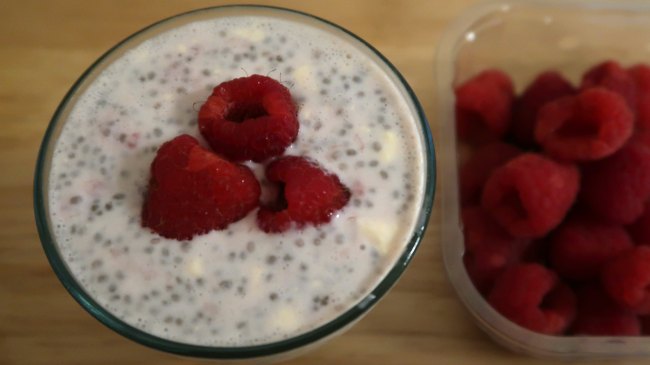 Another healthy option is a raspberry chia pudding that you can make ahead and have waiting in the fridge to enjoy as a speedy sweet treat.
5. Daiquiri Smoothie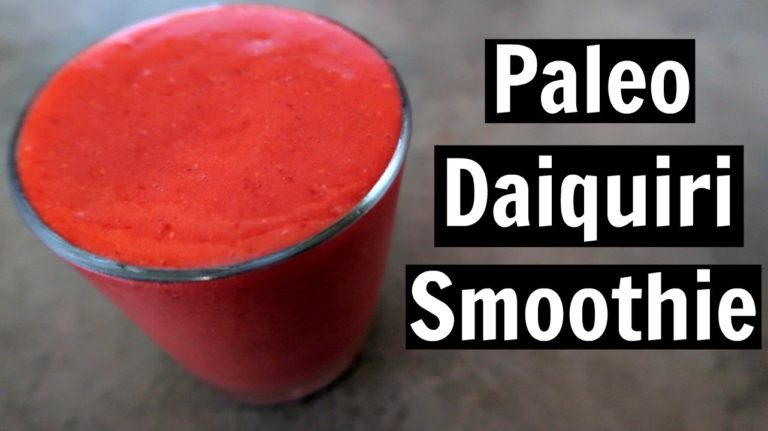 If you're craving sweet, yet healthy valentine's day cocktails, then give this non alcoholic Paleo Daiquiri Smoothie Recipe a try.
6. Strawberry Milkshake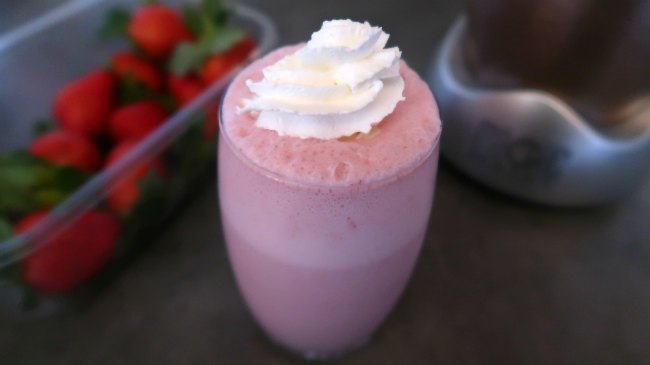 Another drink option is this sweet strawberry milkshake that has only 3 ingredients that are easy to find at your local grocery store.
7. Raspberry Mousse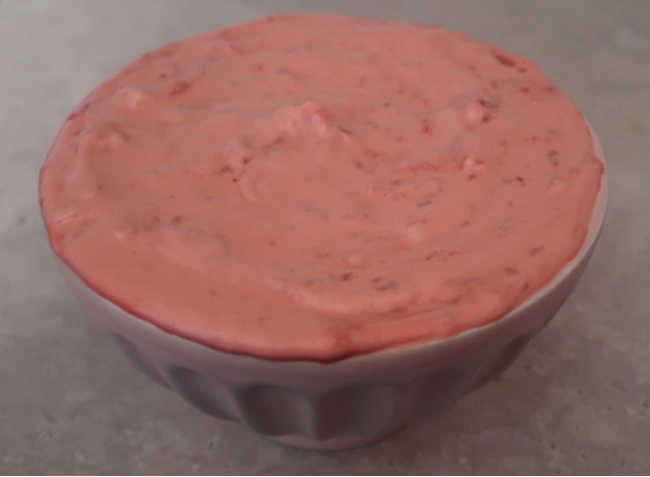 An indulgent way to enjoy fruit as a perfect valentine's day dessert is to make a creamy mousse like this raspberry mousse.
To make the delicious dessert, cook raspberries and sugar or stevia to a puree, whip cream until thickened, then fold everything together to create a light, creamy mousse.
To make a cheesecake mousse, simply whisk a few spoons of cream cheese through the dessert.
8. Strawberry Ricotta Cake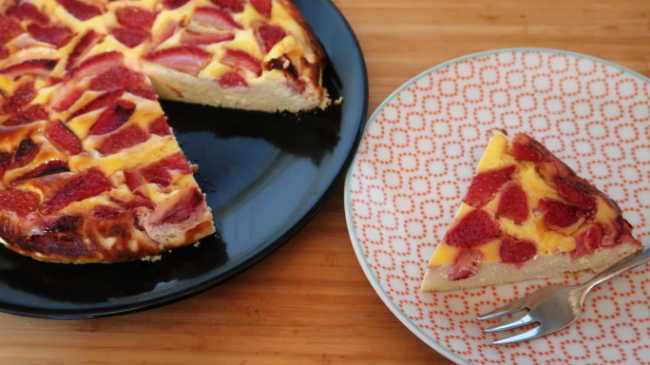 This strawberry ricotta cake looks impressive yet has only 4 ingredients and is incredibly easy to make.
9. Peanut Butter Mousse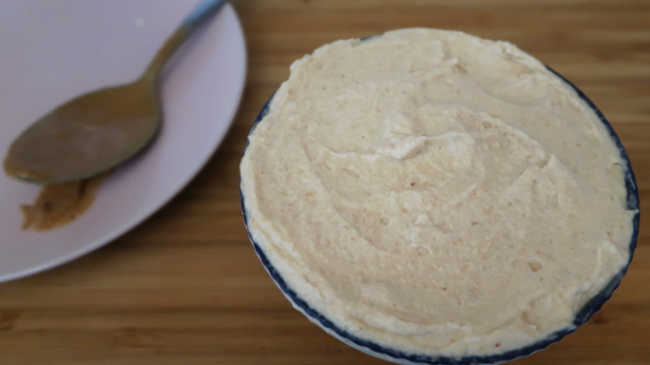 Peanut butter lovers will adore this creamy peanut butter mousse that combines together the simple ingredients of natural peanut butter, heavy cream and stevia or sugar.
10. Chocolate Peanut Butter Fudge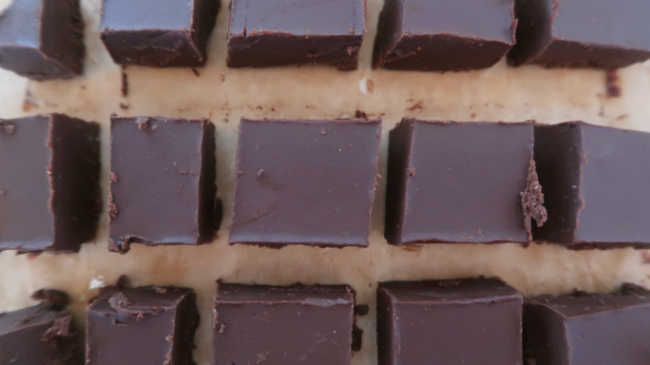 This chocolate peanut butter fudge combines together creamy peanut butter, chocolate and a little bit of sugar or stevia, to create the perfect peanut butter chocolate creamy fudge dessert to enjoy with a romantic dinner.
11. Chocolate Truffles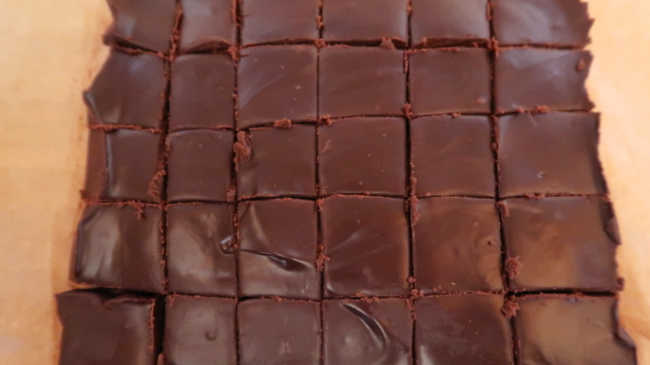 If you're after a simple recipe that's rich, decadent and full of chocolate then these easy chocolate truffles are perfect.
Simply heat cream and butter to a simmer then pour the heated cream over a bowl full of chopped chocolate or chocolate chips. Then, stir until you have a pool of melted chocolate which can be poured into a dish, popped into the fridge to set then bite sized treats.
12. Hot Chocolate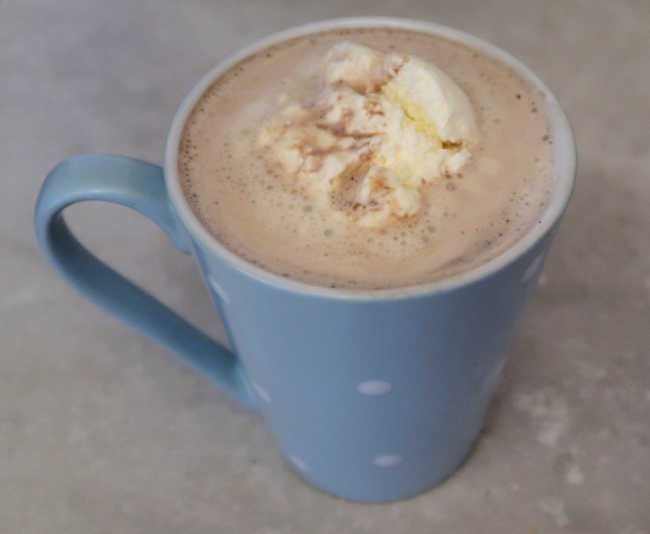 A warming hot chocolate makes the perfect way to indulge on a chilly Valentines evening. This oat milk hot chocolate is probably the easiest way to make the warming drink with only a few ingredients.
13. Chocolate Mousse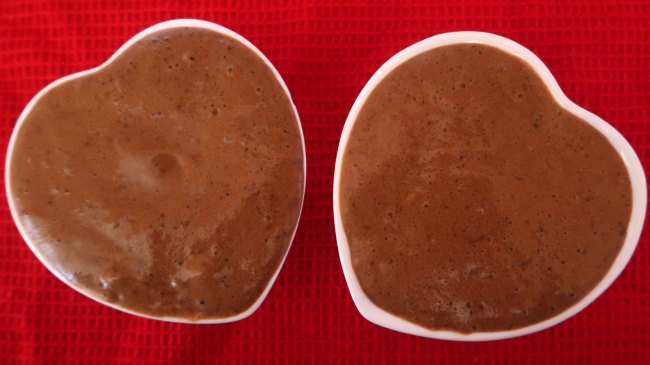 This chocolate mousse is served in dishes in the shape of a heart for easy valentine's day treats.
14. Dark Chocolate Cupcakes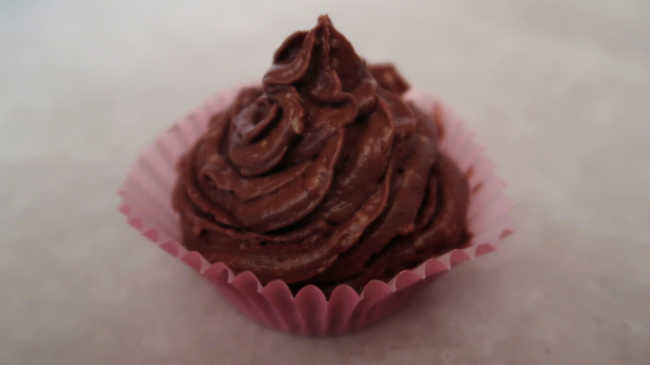 Make a batch of chocolate cupcakes that you can top you can top with chocolate cream cheese frosting for easy valentine's day desserts.
15. Chocolate Cake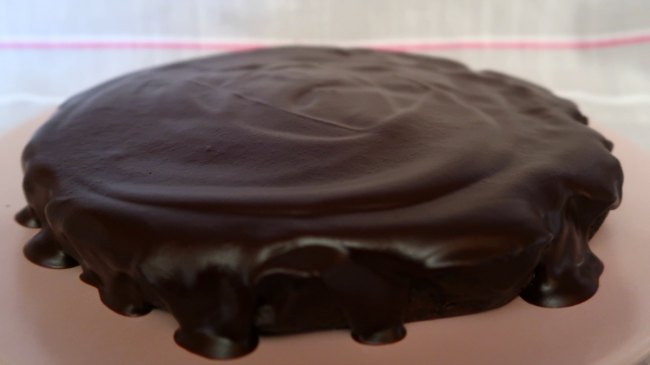 This coconut flour chocolate cake is one of those decadent desserts that you just can't go wrong with. It's rich, dark, chocolatey and oh so indulgent.
16. Mint Chocolate Mousse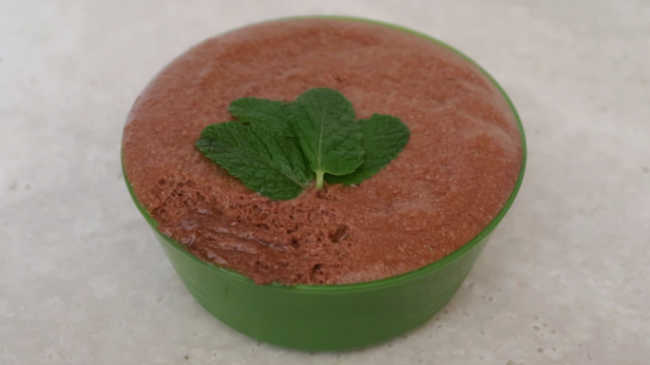 If you're a fan of chocolate mint flavored treats then you'll love this super easy valentine dessert of a rich chocolate mint mousse.
Mint flavored chocolate is melted with butter, then eggs are separated and the melted chocolate mixture is whisked into the egg yolks, egg whites are whisked to meringues before being folded into the chocolate mixture to create a light, creamy chocolate mousse dessert.
17. Chocolate Orange Mousse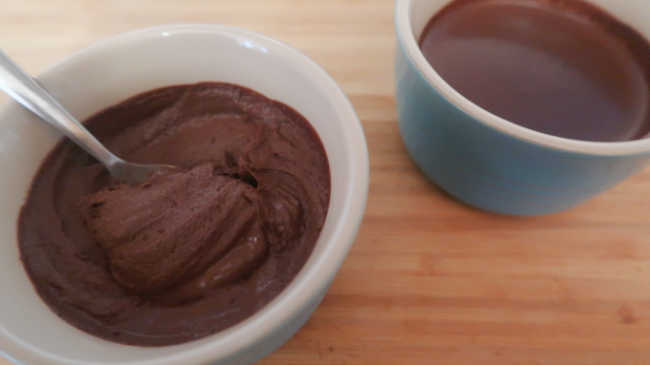 This chocolate orange mousse is creamy, rich and a chocolate lovers delight to satisfy any sweet tooth.
To make the perfect dessert, orange peel is infused in heated cream and then combined with chopped chocolate to create an orange flavored chocolate sweet treat.
18. 3 Ingredient Cookies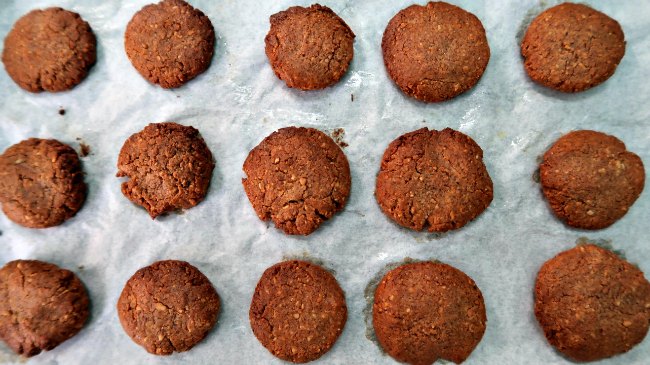 You can make easy valentine's day cookies with only 3 ingredients by combining together almond butter, peanut butter or your nut butter of choice, together with an egg and stevia or sugar until you have a cookie dough.
You don't even have to bother with a cookie cutter, simply drop a tablespoon per cookie on a baking sheet and bake until you have perfectly baked 3 ingredient peanut butter cookies or almond butter cookies.
19. Gluten Free Chocolate Cookies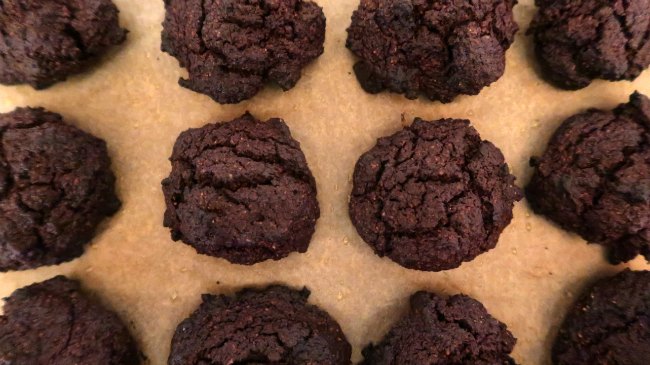 Another option for the best valentine cookies are these gluten free chocolate cookies that are a flourless, perfect treat full of rich chocolate flavor.
20. No Bake Cookies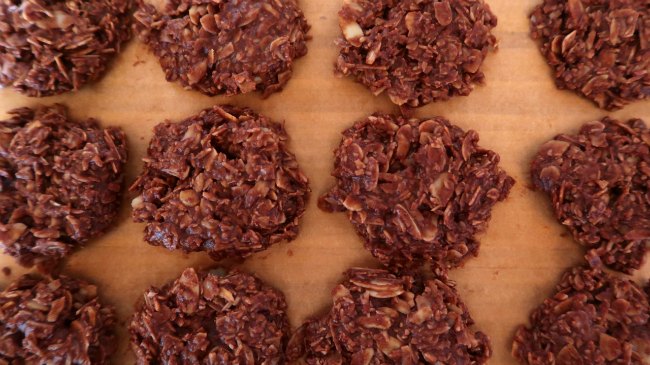 These easy chocolate peanut butter cookies need no baking, so you can make them ahead of time and let them set in the fridge, ready to enjoy as simple valentine's day dessert ideas.
21. No Bake Cheesecake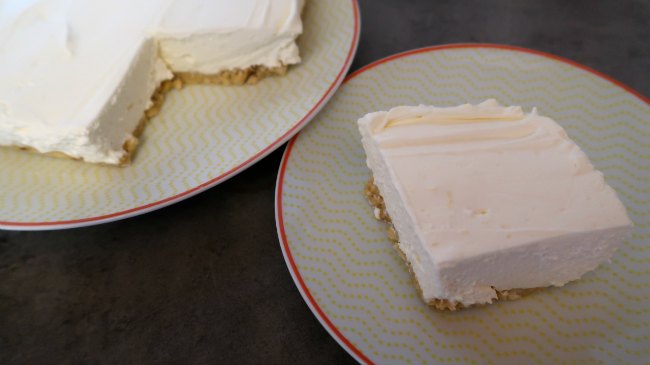 This no bake cheesecake is one the easiest things you could make for a sweet dessert for your valentine.
22. No Churn Chocolate Ice Cream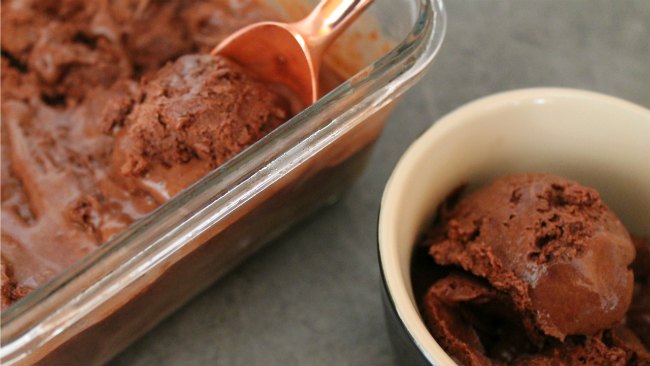 And for the final Easy Valentine Desserts, this no churn chocolate ice cream is the best way to indulge in an icy treat on the special day.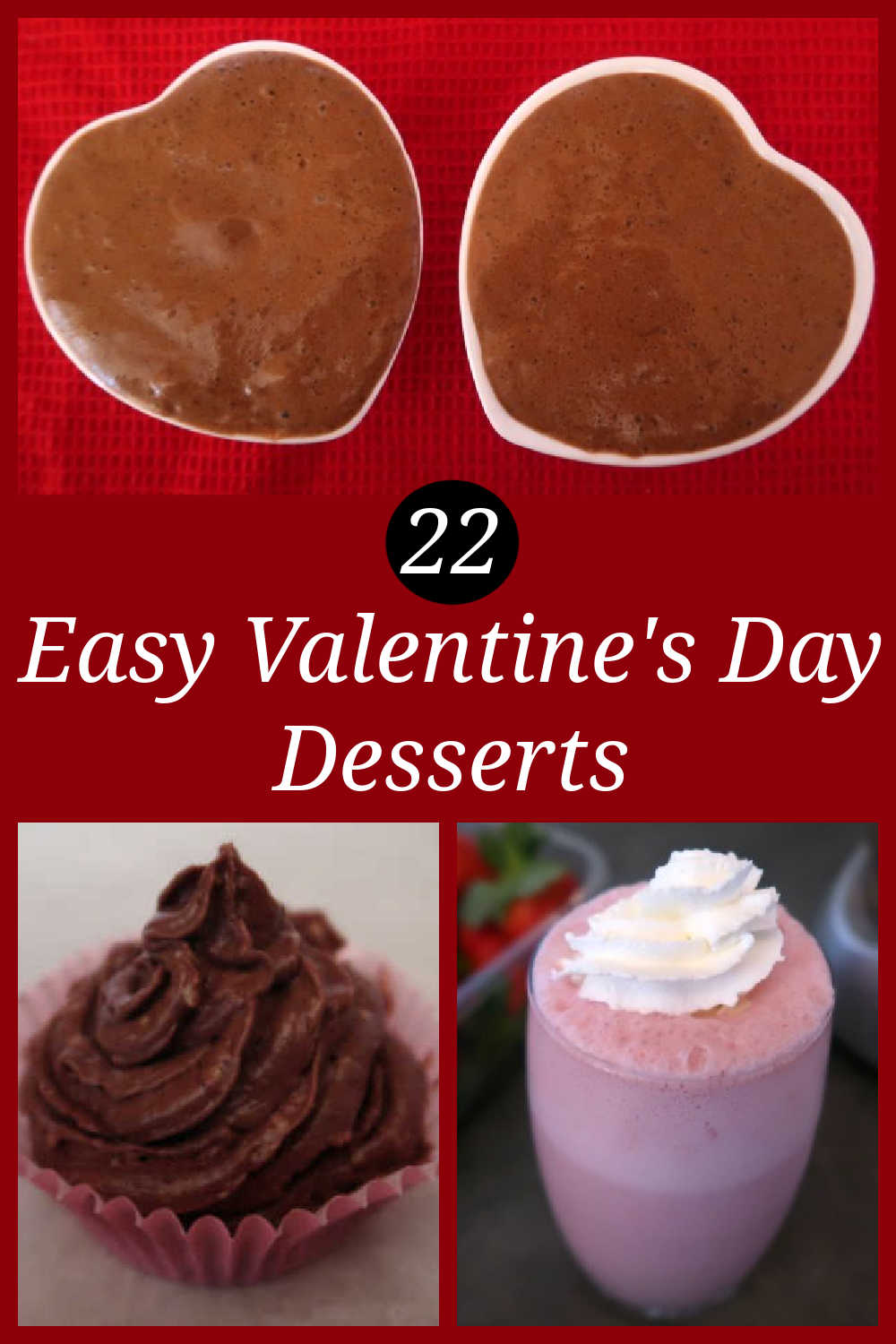 Easy Valentine Desserts Video
Here's the video showing you how to make some of the easy valentine's day recipes. Hit play below or click here to watch on YouTube.
More Easy Desserts
7 Keto Chocolate Desserts
10 Low Carb Cream Cheese Desserts
17 Easy 3 Ingredient Desserts
20 Easy No Bake Desserts
25 High Protein Desserts
Disclosure – this post contains affiliate links.