Hosting a Christmas party this holiday season? Let's keep it easy with these quick festive crowd pleasing appetizers. You will love that these are all whipped up in under thirty minutes!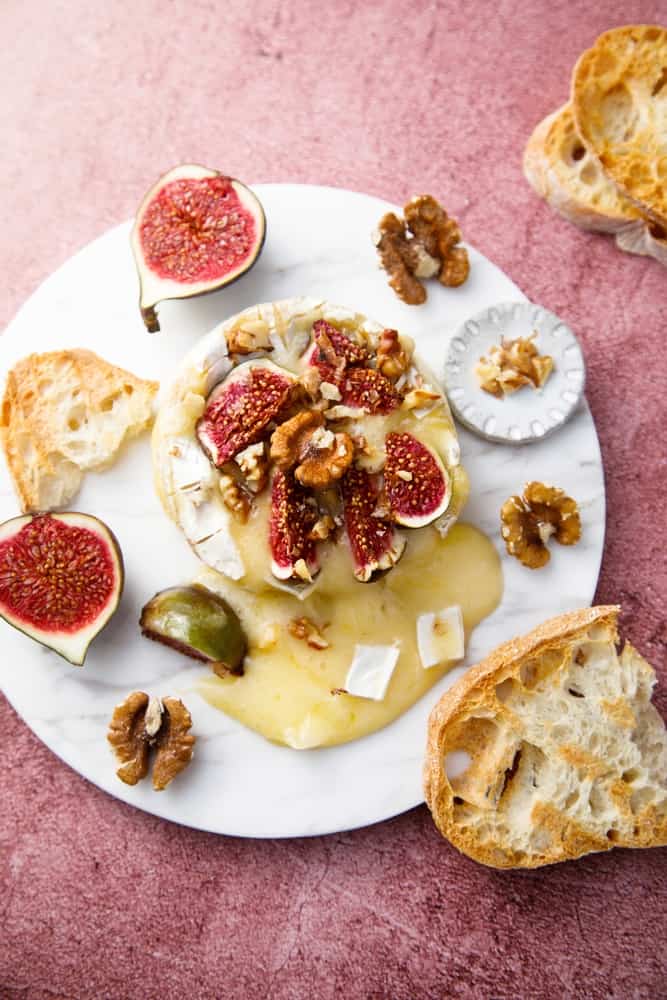 Baked Brie with Fig Jam
Is there anything better than warm gooey cheese? Adding a sweet topping like fig jam makes it irresistable. Serve this delicious dish from Seasonal Cravings with crackers, apple slices or bagel chips.
Cheese Platter
No cooking needed for this quick and easy appetizer board. Get all the goodies you need and assemble at the last minute. This also serves as a centerpiece if you make it gorgeous like this one from Seasonal Cravings.
If you are craving Mediterranean, try this Baked Feta from Moon and Spoon and Yum. This feta combines olive oil, herbs, olives, and honey. Serve it with crackers or a crusty bed for a perfect appetizer.
These easy elegant tartlets from The Busy Foodie are easy to make in twenty minutes and have only five ingredients. For extra simplicity make them ahead so you can just pop in the oven last minute.
Your guests will never know how easy these are to make, so let's not tell them. These Cranberry Brie Bites from Splash of Taste are simply made with only a few ingredients in a mini muffin tin.
This Marinated Cheese from Feast + West is a delicious appetizer for your next party. It's made ahead and tastes best when allowed to marinate in the refrigerator for a few hours.
Turkey and Cheese Puff Pastry Roll Ups
This crowd-pleasing five-ingredient appetizer from Sift & Simmer will be the hit of the holiday party. Bake in the oven and serve warm for a tasty treat your guests will love.