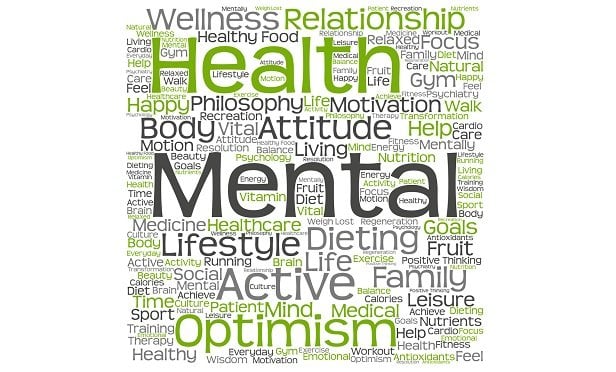 As the demand for behavioral health services has surged in the wake of the COVID-19 pandemic, various stakeholders are looking for telehealth and digital solutions to not only provide care but coordinate various types of care and administrative services. A new study from the American Medical Association (AMA) presents a number of recommendations around behavioral health integration (BHI), with the goal of improving care and expanding coverage through better integration of behavioral and physical health care services.
Related: Have integrated health benefits reached a tipping point?
The report, "Accelerating and Enhancing Behavioral Health Integration Trough Digitally Enabled Care: Opportunities and Challenges," brought together a range of stakeholders to explore current issues around BHI. Health plans, employers, providers, and patients were all represented in the report, which the AMA compiled with the help of Manatt Health, a legal and financial consulting firm.
A decades-long crisis
The report outlines an ongoing mental health crisis in the United States, which has only been exacerbated by the stresses caused by the COVID-19 pandemic.
"The number of American adults reporting symptoms of anxiety and/or depressive disorder grew from one-in-10 in 2019 to four-in-10 by early 2021," the report noted. "In 2018, deaths due to drug overdose were four times higher than in 1999. The prevalence and severity of mental health conditions among children and teens have also increased sharply during this time, with suicide now the second-leading cause of death among individuals between the ages of 10 and 24."
The report described how essential it is to integrate behavioral and physical health care yet noted that such integration has faced a number of hurdles in the current system.
"The current shift within the U.S. health care system toward digitally enabled care models presents a unique opportunity to enhance the overall effectiveness of BHI," the report said. "The incorporation of technology—including digital tools for screening and intake, clinical decision support, and telehealth care delivery—can support current BHI models by helping engage more people in behavioral health treatment and possibly encouraging broader adoption by providers. It is important to note, however, that the adoption of technology-based solutions can augment but cannot replace interactions between providers and their patients. In addition, the persistence of disparities in access to technology, such as broadband internet or smartphone-enabled devices, may impede equitable adoption of digitally enabled BHI."
Ideas on how stakeholders can expand BHI
The report put forward a range of ideas on how BHI can be improved by various health care stakeholders.
For providers, the report recommended using technology to facilitate care coordination between behavioral health providers and primary care teams. Increased training on BHI for all providers and use of best data practices was also recommended.
For health plans, expanding coverage and implementing payment parity for telehealth services were among the recommendations. The AMA report also pushed for a re-examination of policies around copays, prior authorization, and other utilization management policies.
Employers could enhance care coordination in a number of ways, including "whole-person, employer-based behavioral health programs with care navigation support, [and] intentional culture-focused work to destigmatize behavioral health."
The report said that employers should also consider contracting with providers who embrace BHI. As with insurers, the AMA recommended that employers address the issue of out-of-pocket costs, which can discourage enrollees from seeking care. The study called for re-examining how and when to apply cost-sharing, especially for behavioral health services delivered either in-person or via telehealth.
"The demand for behavioral health services is significant and rising, but so is the potential for digital technology to support the integrated delivery of physical and behavioral health services," said AMA President Gerald E. Harmon, M.D. "The AMA is committed to accessible and equitable treatment for behavioral and physical health needs, and appropriate use of digital health technology can drive behavioral health integration, particularly at time of increased psychological distress and trauma."
Read more: